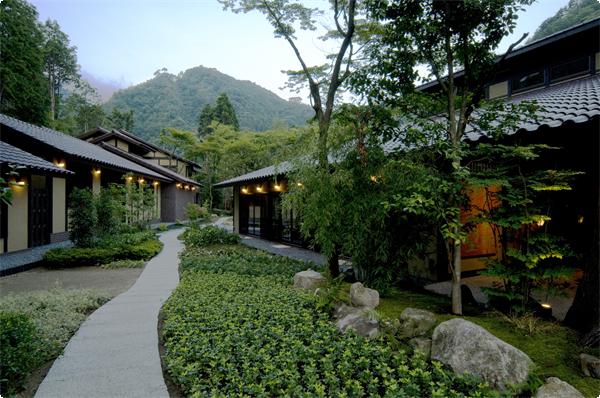 Thoroughly luxuriate in the legendary French cuisine from the Kobe foreign settlement at the oldest hot-spring inn.

Arima Onsen is the oldest Onsen resort in Japan and considered to be one of the three best hot-springs. In Meiji era, Japan started trading with other countries and foreigners settled in Kobe and made their own enclave called "Kyoryuuchi." As a result, many foreigners flocked to Arima. Kiyomizu temple famous for cherry tree viewing set out in hospitality business as "Kiyomizu Hotel" which was the origin of Goshobessho.
It comes across as the most exclusive hot-spring inn that was founded by the 15th owner of Tosen Goshoboh, Shirobei Kanai, and his friends.
Goshobessho's atmosphere holds such a long history and sentimental value.
2 person/1 room charge(adult 1 person charge) ¥39,400(w tax)~