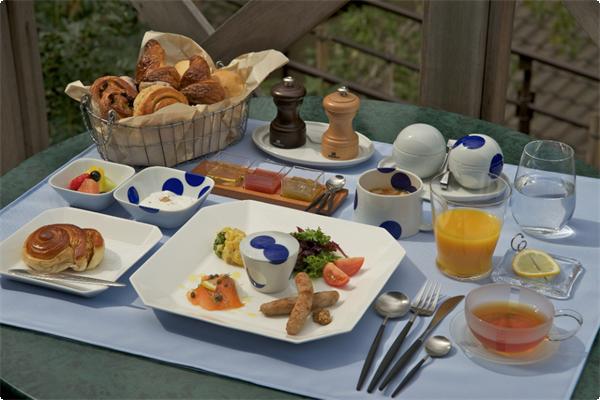 Drop by and heal your mind and body after dinner on your way back from work.
~Relax and unwind by the double effects of a stone bath and a hot-spring bath.~
~Enjoy an extraordinary life on weekdays.~

Come and make a late check-in at Goshobessho after having dineer near your office.
"Kinsen", the world-famous hot-spring waters, eliminates toxins in your body. The stone bath adjacent to your room warms you up and makes you drift in to the land of nods in no time.
A following morning, a substantial western style breakfast full of fresh ingredients welcomes you.

Luxuriate in Arima to your heart's content away from a hectic life.
The famous Golden Hot-spring waters called "Kinsen" will refresh all your senses and an authentic French dinner and a comfortable room will enrich your stay for sure.
2 person/1 room charge(adult 1 person charge) ¥30,200(w tax)~