Goshoboh style, The KONGOSEN BATH
Half open-air & half men-women mixed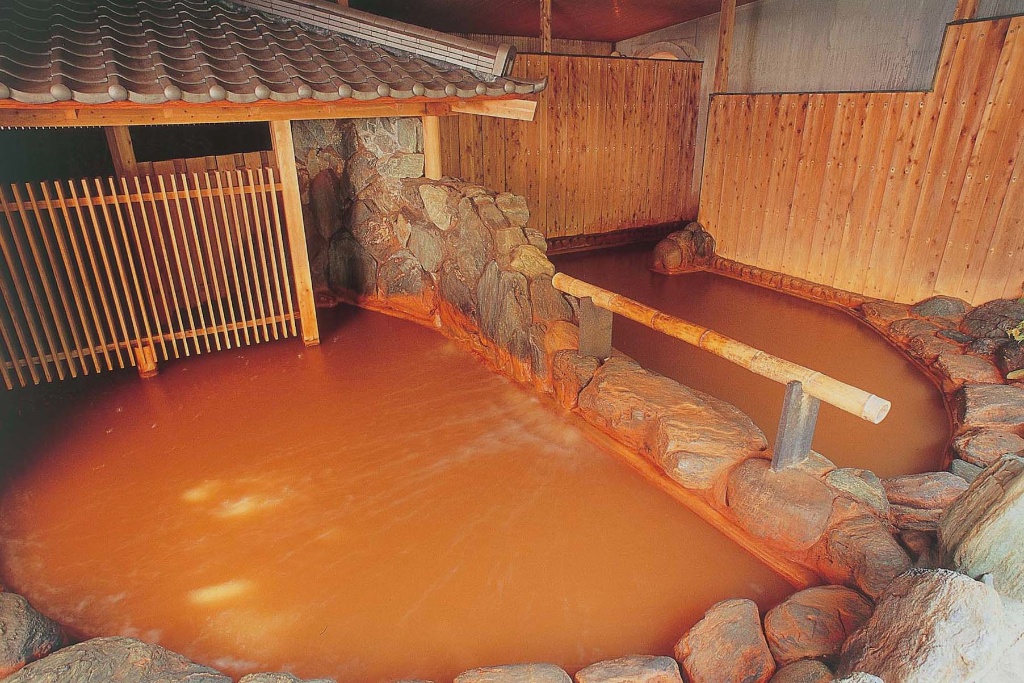 Half open-air & half men-women mixed
Guests staying at Gosho Bessho can exclusively access to the "Kongosen Bath" at the sister Inn "Tocen Goshoboh", which is 3 minutes walk. The Kongosen Bath is half open-air, with a playful structure that allows men and women sections to meet through a stone wall that gets lower toward the far end of the pool so that guests can easily talk over the wall if they like. Or, they can move over to a more private area if they prefer so.The specific dark color of the waters, and the slight, shadowed lightening recreate a deep mood of relaxation, contemplation, and intimacy.
Guests staying at the inn
15:00 ~ 9:30 of the following day (free)
Guests staying at sister Inns (Hana Koyado & Gosho Bessho)
15:00 ~20:00 (free)
Guests on day visit
11:00 ~14:00
Charge
¥1,650per entrance
The charge includes a rental of a face towel.
Rental of large bath towel
¥341